Just like UFO enthusiasts, bikers, environmentalists, cults and just about every variety of worshippers, people with a sense of culture gather for a day to pay tribute to a dying value. Culture. We celebrate it on the anniversary of the death of our most famous poet, France Prešeren, the author of our national anthem, which – how appropriate – is a toast. But yesterday was amazing. Kranj, where Prešeren worked as a lawyer, was packed with people. Choirs sang, chariots carried people on a round ride, the town celebrated Prešeren's times. The poet himself and his beloved came to life. As well as many old citizens, dressed the way they were back then. A great day and a wonderful event!
However, singing started an evening before. All around the town. Not a big turnout and mostly old people, but today's crowd made it all fair and square.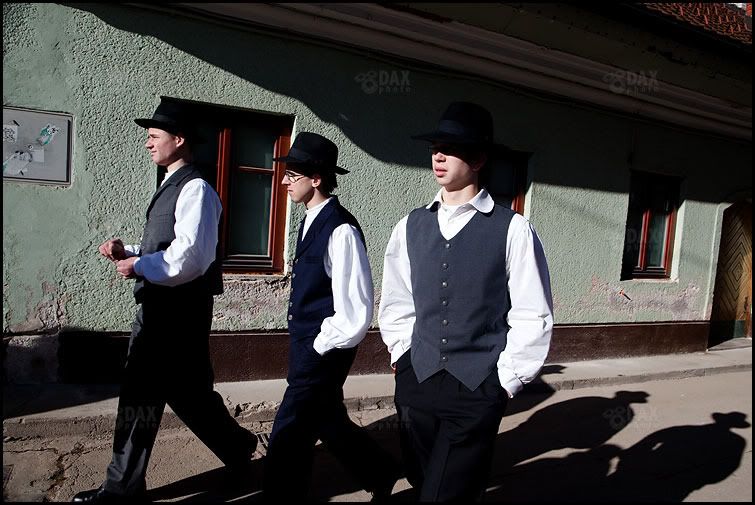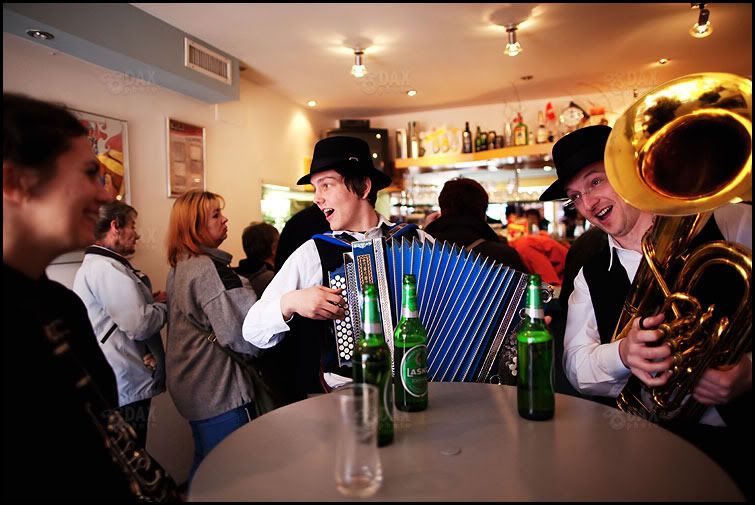 In the front…
And in the back:
Four kids and a baby. Who says I can't have fun?! I'm the most chidlishly enthusiastic person in the photo! (Photo by Matej Slabe)
Check out the girl on my right, going: "Wow, this guy's really missing some screws… He must be mental."
In many ways I am.

Just so you know I'm not exactly a 24/7 grumpy guy, even if I love to rant about things that are just wrong. And nevermind I look ill. I figure I'm just tired, sleep deprived. But even if I am (and don't know it yet), hey, you know, famous after death and stuff…